If you're thinking about renovating your kitchen and have been on Pinterest, you have more than likely run across photos showing waterfall legs on an island.

Waterfall legs are a beautiful way to show off the stone you select and make your kitchen island a focal showpiece of your home.
There are some technical aspects that go into this type of design, especially if you choose to miter (make the edges look thicker). A mitered edge is a false edge that has been cut at a 45 degree angle and then glued together to create a thicker looking stone.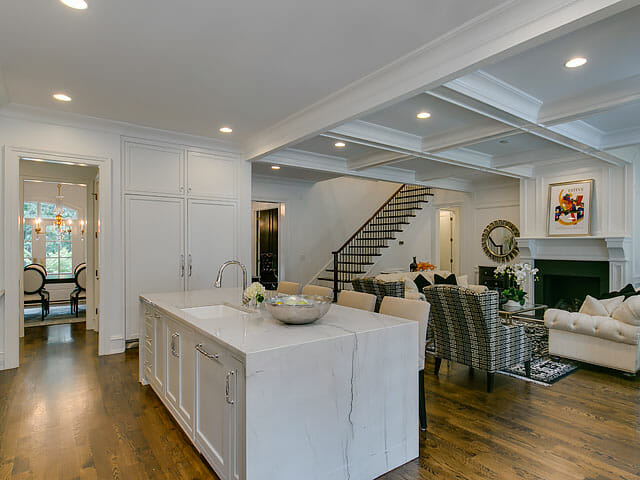 We love waterfall leg islands and below you can find some frequently asked questions about this beautiful style:   
What is a waterfall leg? 
A waterfall leg is where the countertop material continues down to the floor covering the end of the cabinet.
How are waterfall legs installed?
The fabrication crew has to cut (or miter) the ends at a 45 degree angle to then glue together to form an almost seamless look
Will my veins match up on both sides?
We will do our very best to match up the veins but depending on the material, it may not be possible to do that. We try to foresee this happening and will discuss it with you should that arise
How expensive is it to get waterfall legs on my island?
It depends on what kind of material you are getting and how intricate your job is. Waterfall legs are not a standard add on so they can be a little expensive but the look is well worth it!
Interested in waterfall legs on your kitchen island? Contact us today and see how we can help!